We all know that romantic relationships are not always easy. They require a certain amount of adaptation, maintenance and sometimes even professional advice. At times, despite all the efforts, it is necessary to consider therapy to make the relationship last.
Goals of Couples Therapy (Or Marriage Therapy)
The goal of couples therapy is to help partners resolve their conflicts, improve relationships, increase their level of satisfaction and gain a better understanding of their situation. Although couples therapy is centred on the romantic partnership, it is sometimes necessary to treat the individual psychological difficulties of one of the partners or both.
Reasons to Consider Couples Therapy
There are many causes that lead partners to turn to couples therapy. Here are the most common:
Frequent conflicts and relationship dysfunctions
Communication barriers
Difficulties linked to infidelity and jealousy
Difficulties related to sex life
Important milestones (the arrival of a baby, the departure of children who have become adults, retirement, etc.)
One (or both) partner has mental health issues
Disagreements over children's education
Financial concerns
Disagreements about household responsibilities
Choose the Right Specialist
There are several types of professionals who offer couples therapy:
Marriage and family therapist: professional who assesses the dynamics of relationships in couples and families. The marriage and family therapist license is issued by the Ordre des travailleurs sociaux et des thérapeutes conjugaux et familiaux du Québec (OTSTCFQ).
Psychologist: professional who provides psychotherapy sessions that can be addressed to a single person (individual psychotherapy), couples (couple psychotherapy) or a group of people (group psychotherapy). The psychologist can make mental health diagnoses. In Quebec, the psychologist generally has a doctorate in psychology. The psychologist's permit is issued by the Ordre des psychologues du Québec (OPQ).
Psychotherapist: functions similar to the psychologist, the psychotherapist cannot, however, make a mental health diagnosis. In Quebec, the psychotherapist generally has a master's degree in the field of health and human relations. The psychotherapist's permit is issued by the Ordre des psychologues du Québec (OPQ).
Clinical sexologist: professional who provides sex therapy sessions with a view to improving sexual life. In Quebec, the sexologist holds a master's degree in sexology. He has a sexologist licence issued by the Professional Order of Sexologists of Quebec and sometimes also a psychotherapist licence issued by the OPQ.
In order to choose the ideal therapist, it is, first of all, advisable to identify the main reasons that lead to starting couples therapy. Then you will have to assess the options. Here are the things to consider:
Title of therapist, training and years of experience
Active permit from his professional order
Specialties of the therapist related to the reasons for consultation
Therapeutic approach
Pricing
Did you know that it is possible to do couples therapy without leaving the house? With an online therapy service like Meetual, it is possible for both spouses to consult from anywhere, as long as the Internet connection is good.
There are several reasons why couples prefer online therapy to improve their relationship:
Consult a couples therapist quickly, confidentially and securely, without having to travel.
Make therapy possible when the two partners are not physically in the same place (ideal for long-distance relationships).
Make an appointment online in real time, which makes things simple.
Save money and time on travel, parking, etc.
Consult With Meetual, the Dedicated Online Therapy Platform
Our specialty is online psychotherapy since our foundation in 2015. We aim to keep psychotherapy affordable and we love it that way. Furthermore, most of our psychologists have been practicing for many years. They love their job and they have chosen Meetual because they endorse our mission.
So why Meetual? Because prices are good and professionals are outstanding.
Starting couple's therapy with David Mibashan implies that both partners will finally feel listened to and understood. Not only will you find in David a solid associate to delineate and reach your expectations for the future of both partners of the relationship but you will also feel that working with him is smooth and comforting. "Over the last fourty years I have seen clients" wrote David on his article "A Good Therapy" posted on Meetual's blog. "My objective is to understand what hurts the client and what does s/he define as change, as moving forward."
Working with David you should not be afraid of dealing with delicate issues; you will make your way.
Christiane Le Tremble will soon be offering services to French, English and Spanish speaking couples. Christiane has been practicing as a psychologist and family mediator for 30 years.
Following the recommendations of Meetual's mental health professionals, a minimum of 1 hour and 20 minutes (two successive blocks of 40 minutes) are required for couples' therapy.
Between Can$172 and Can$216
How Online Couples Therapy Works
Couples therapy takes place on the Meetual secure online platform, in the form of a three-way conversation.
The two partners connect individually to their device and the therapist chats with them in real time.
Not only is the three-way conversation preferred for an optimal therapeutic relationship, but it also makes therapy possible for long-distance couples.
Appointment Scheduling Procedure for Couples Therapy
Make a single reservation for the couple by following these steps:
Click on the professional's profile

Click on the date of your choice among the therapist's availability (days highlighted in blue).

Select the 1h20 minute duration option (required for couples therapy).

Select the time.

Click on "Webcam" or "Chat" mode. For "Audio" mode, click on "Webcam" and once the consultation has started, turn off the camera.

Write this text in the comment section: Couples therapy + your partner's first name, last name and email.

Click on "Book".

Enter your payment information, check the required box and click on the "Next" button. Note that we only accept Visa and Mastercard credit card payments.

If this is an initial consultation, fill out the requested client form, then click on "Next".
Your appointment is confirmed! An invoice will be sent to you by email.
An email invitation will be sent to your partner.
Your partner has to click on the link included in the email, create an account (if not already registered on Meetual) and click on the "Accept" button in the banner.
Here is a quick access to the profiles of Meetual specialists who offer couple therapy:
PH.D. Psychologist - 37 years of practice
Working with people who feel uneasy or stuck and do not know how to resolve something (either a particular issue or a long-standing situation) has been the core of David Mibashan's work for the past 35 years. David perceives himself as a partner with his/her clients in getting to the centre of the issues. Listening to the clients and letting them know that they have been understood, allows for facing the problems (the largest part of the work) and solving them. 
Languages : English, spanish, french.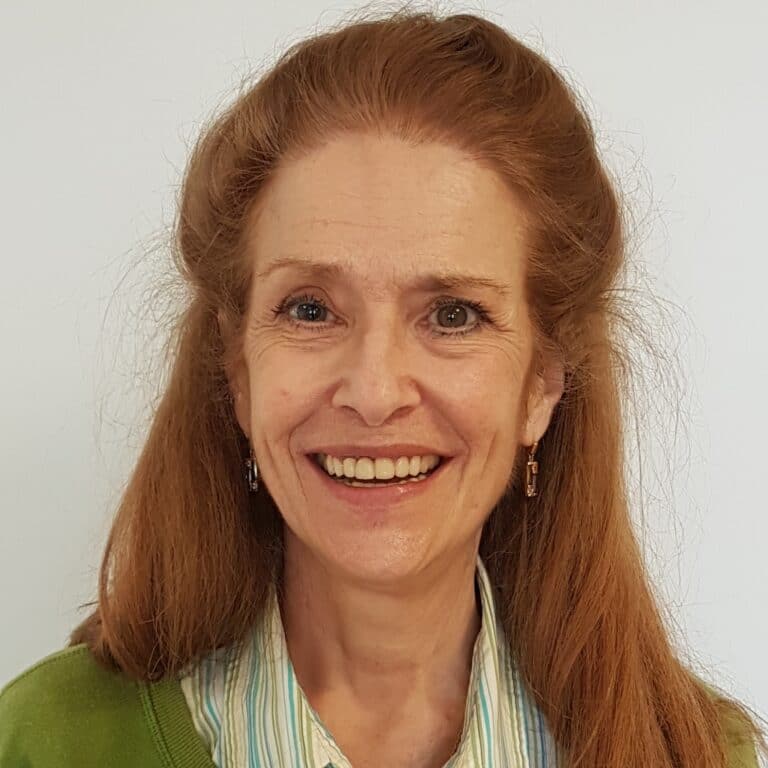 Psychologist - 25 years of practice
As a psychologist, Christiane Le Tremble accompanies people who want to live with more self-esteem and self-confidence in order to assume their life with respect, benevolence and joy of living alone, in their couple and in their emotional and relational environment.
Languages : English, french
Psychologist - 16 years of practice
Paola María Akl Moanack, Head of Clinical Development at Meetual, is one of the pioneers of online psychotherapy in Quebec. With more than 13 years of clinical experience, she has invested the last two years in the online clinic which offers a versatile practice catering to a diverse clientele in age, cultural background, sexual orientation, and reasons for consultation.
Languages : English, french, spanish.
Do you have questions about online couples therapy?