Leverage online therapy as a service extention, benefit, referral or affiliate
Employers and EAP
Insurance companies
Telemedicine platforms
Private clinics and wellness centers
Hospitals and doctors
Universities and schools
Associations and foundations
Providers of assistance and disability management services
Occupational therapy programs
Videoconference - Audio - Chat
Customers consult on their computer or phone, anywhere, anytime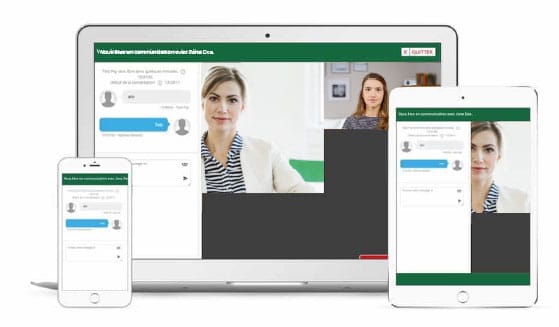 Becoming a partner gives you access to
Healthy people, stronger organizations
"The loss of productivity represents about one-third of the $51 billion annual cost of mental illness in Canada."
"In a global knowledge-based economy, employers can not let an unhealthy work environment affect the potential of committed employees hired for their energy and ideas."
They are talking about us
"Undeniable flexibility: no need to worry about parking, about managing schedules or about taking holidays"

"A competent, dedicated, passionate and sensitive team with a remarkable vision of the future."
Let's discuss
our collaboration!
Write to us at info@meetual.com.